Wort Clarifier, Beer Stabilizer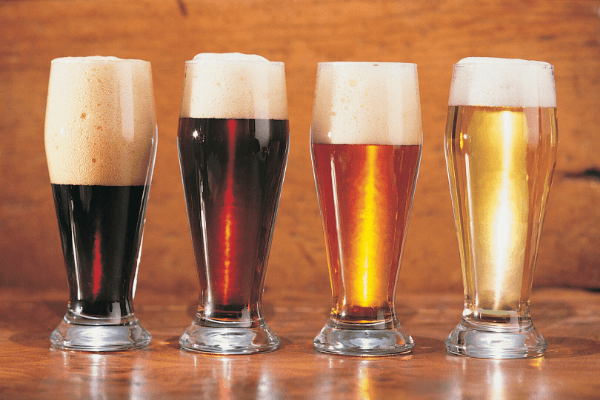 Beer drinkers prefer some foam on the top of a newly-poured glass, and a poor foam leads to a subjective judgment that the beer is poor quality.
Ingredients such as propylene glycol alginate (PGA) may be added to beer to stabilize the foam head and to aid resistance to a breakdown of foam in the presence of detergent residues or grease on the glass. Addition of a very low concentration of propylene glycol alginate will provide a stable, longer-lasting beer foam. Propylene glycol alginate has the properties of an emulsifier and hydrocolloid which can form stable foams for beer and other beverages.

A variety of agents are used in the clarification of wine and removal of unwanted coloring - wine fining - but in more difficult cases it has been found that the addition of sodium alginate can be effective.
Meanwhile, Carrageenan (as the beer wort fining agents) can keep your beer a beautiful golden color by removing the haze in beer caused by proteins in the grain.
Gino has developed a variety of wort clarifier, beer foam head retaining agents (beer stabilizer), including Alginates ( Sodium alginate, PGA ), Kappa Carrageenan, Hydrocolloids Stabilizers.
Stable foam
Longer lasting foam
Good clarity
Beautiful golden color
Can't
Find Your Application ?!
As one professional and experienced supplier and manufacturer in China,
Our technical sales representatives are able to assist product development and provide texture solutions
in common fields such as baking, dairy, meat and poultry, dressings, sauces, and confectionery.