Food Stabilizers (Blends & Systems)
Stabilisers in Food
Food stabilizers blends & systems (Stabilisers in food) are the compounds of hydrocolloids, emulsifiers, and salts that perform by improving various functional properties of food and non-food products. They give foods consistent texture, taste, and mouthfeel. As a result, consumers can enjoy a certain quality and eating experience from processed foods. 
As one of the professional food stabilizers suppliers and exporters in China, Gino is dedicated to supplying superior customized food stabilizers from reliable manufacturers. We can offer tailor-made solutions perfectly matched to your needs.
Should you have any questions please feel free to send an email to [email protected].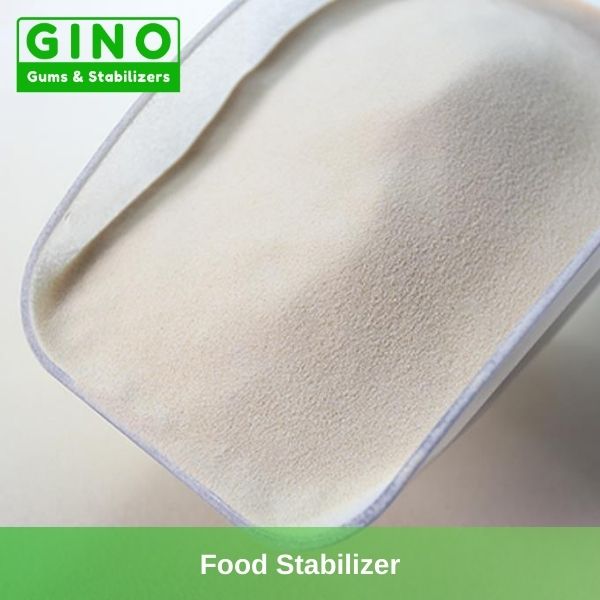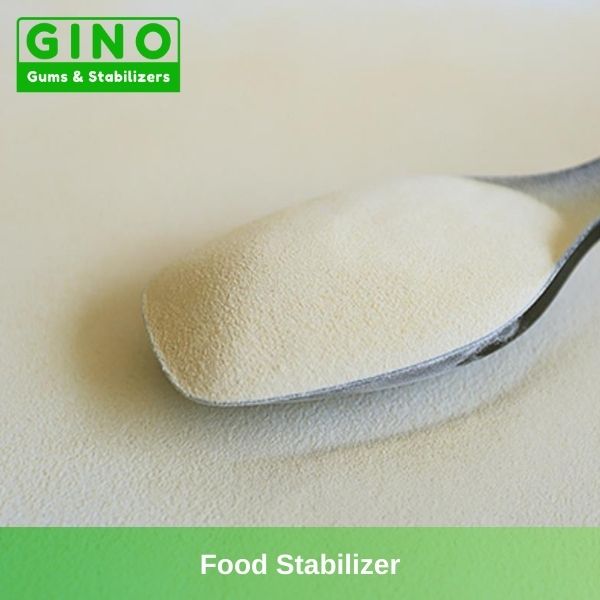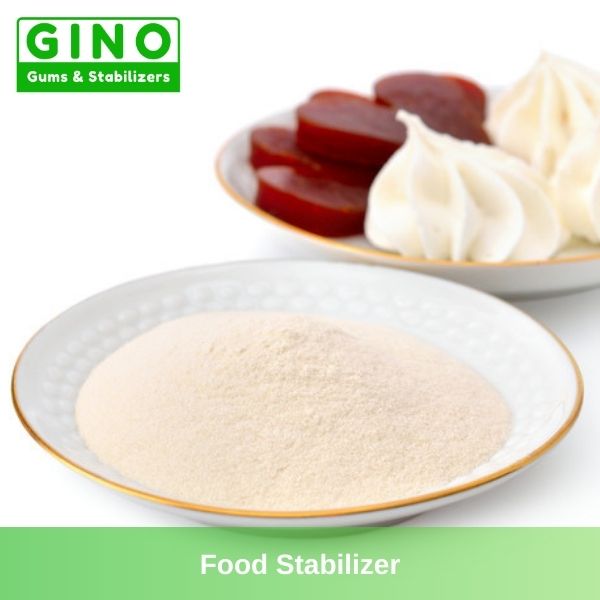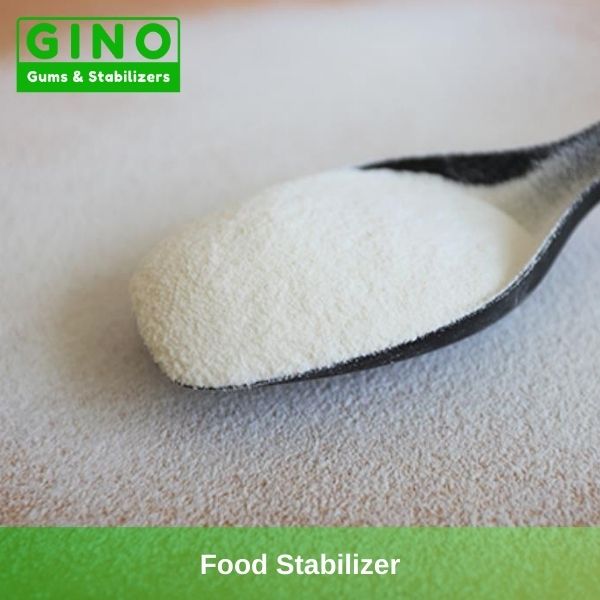 Food Stabilizers (Stabilisers in Food)
The global Food Stabilizers (Blends & Systems) market is expected to grow from USD 8.26 Billion in 2017 to USD 12.70 Billion by 2025 at a CAGR of 5.5% during the forecast period from 2018-2025, according to the new report published by Fior Markets.
| | |
| --- | --- |
| Origin | China |
| MOQ | 500 KG |
| Packaging | Cartons, Bags, Drums |
| Payment Term | T/T, L/C |
Hydrocolloids, such as agar, alginate, cellulose and cellulose derivatives, carrageen, guar gum, gelatin, starch, pectin, and xanthan gum are the main food stabilizers that are used in food substances,
Emulsifiers,
Salts,
Phosphates,
Starch
We have developed multiple series of blended food stabilizers for use in meat products, dairies, jellies, chewy candies, ice cream, beverages, baking products, sauces, etc. Gino is your premier food stabilizer supplier who works directly with you to provide customized solutions.
Customized Solutions
| Technical Services
Besides the above exiting products, We could also provide diversified product application technical services as per the production, technique, formula, goal, and other requirements of the clients.
So, tell us about all your needs, and let us be your food stabilizers suppliers and customized solutions providers.
Flexible Packaging Solutions
| Custom Packaging
Give your promotional marketing efforts a boost with flexible packaging solutions that stands out from your competition.
All of our products are produced in GMP & HACCP-certified plants and are all Halal and Kosher certified, so they can fully meet the religious requirements.
Most of our cooperative factories have gained the ISO 9001, ISO 22000, BRC, or FSSC 22000 certifications.
We keep improving our quality management and credibility management systems and ensure our compliance with relevant international and domestic quality standards and credibility standards as well as the food safety requirements of the UNFAO, EU, and the USA.

Stabilizers in Food Applications:
Water dessert jellies, Confectionery, Bakery products, Dairy products, Fermented products, Canned meat and fish product, Soups and sauces, Fining agent, and Health foods.
Stabilizers in Non-Food Application:
Culture media and other bacteriological applications, Plant tissue culture, Dental mold, Pharmaceutical preparations, Pet food, and Personal care.
Working with us
| Choosing the right Food Stabilizers Suppliers
You will enjoy:
A variety of packaging styles, Flexible loading methods, Small order quantity, Prompt delivery time ...​
We focus our main attention on various kinds of high-quality Hydrocolloids and Stabilizing systems.
This is to say, No matter who you are, for example, the manufacturer, supplier, exporter, importer, distributor, wholesaler, or retailer, we could help you find the perfect gums for your application, let us be your food gums, and food stabilizers suppliers from China.
So, please complete the fields below to get the latest price.
5 Key Points to Know the
Food Stabilizers (Blends & Systems) Market
There are 5 key points to know better about the Global Food Stabilizers (Blends & Systems) Market
By
Source
Plant
Seaweed
Microbial
Animal
Synthetic
By
Application
Dairy & Dairy Products
Confectionery Products
Convenience Foods
Bakery Products
Meat & Poultry Products
Beverages
Sauces & Dressings
Others
By
Function
Texturizing
Stabilizing
Moisture Retention
Other Functions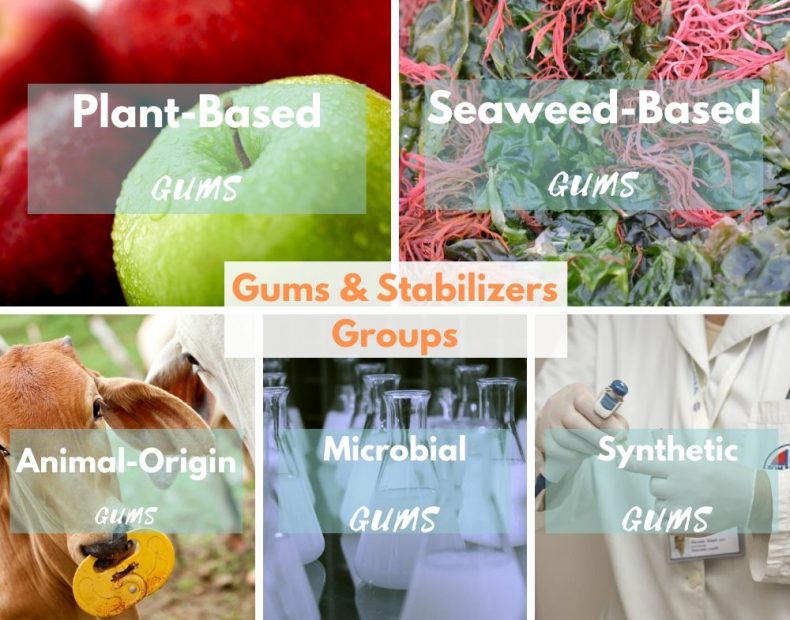 | | | | | |
| --- | --- | --- | --- | --- |
| Europe | Asia-Pacific | North America | South America | Middle East and Africa |
| Germany, France, the U.K., Italy, Spain, and the Rest of Europe | China, Japan India, Rest of APAC | U.S. , Canada, Mexico | Brazil and the Rest of South America | UAE, South Africa, Rest of MEA |
* Europe region dominated this market in terms of both value and volume as it has a strong food processing base.
3. Market Value and Expected Growth
| | |
| --- | --- |
| Food Stabilizers Market | Food Stabilizers (Blends & Systems) Market |
| Expected to reach 10. 33 billion USD by 2024, an increase from 8. 39 billion USD in 2019. | Estimated at USD 8. 39 billion in 2018 and is expected to expand at CAGR 4.0 percent to reach 10.33 billion by 2023. |
The growth of this market is fueled by increasing demand for healthier and natural food products from the food sector.
4. Drivers and Restraints
Drivers
Restraints

* With the growing popularity of ready-to-eat food products, the demand for customized food stabilizers is expected to expand.

* Increased consumption of processed food and the development of multi-functional food stabilizers is other crucial driver of this market.

* Excess consumption of these food products would leave people more vulnerable to dietary problems, including gas formation and allergies, which could restrain the market

* Apart from the direct health problems, the regulations from the governments are another thing that tries to hinder the market growth.
Power to the plant:
The plant segment is dominating the food stabilizers (blends & systems) market with a share of 35.30%.
Food stabilizers extracted from plants hold high importance and there is a high demand for natural food additives in developed countries. Plant-based stabilizers are preferred owing to their nutritional values and they are also used in organic food products.
Clean label movement:
The clean-label trend represents an opportunity for natural additives and foodstuffs with colorant, antioxidant, preservative, thickening, or emulsifying properties.
Tapping into texture:
Texturing segment is growing with the highest CAGR of 7.89% over the forecast period. Seven in 10 (70%) of consumers say the texture gives food and beverages a more interesting experience. In particular, younger consumers agreed more with the statement, "I care more for the texture experience than for the ingredient list of a food product."
Dairy is on the rise:
The dairy & dairy products segment dominated the market, Due to the rising consumption rate of functional food and economic development in emerging economies.
Fastest-growing Asia-Pacific Area:
The Asia-Pacific area is expected to be the fastest-growing food stabilizer(blend systems) market for the next five years. Owing to the increase in population, rise in disposable income, reforms in food preferences, and increase in demand for convenience food.