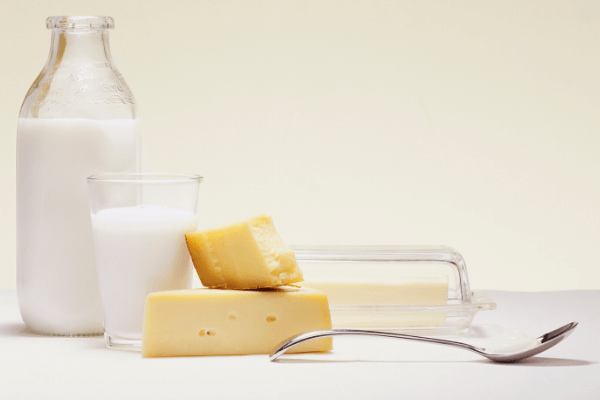 Dairy Stabilizer
Nowadays stabilizer has become one indispensable substance in dairy products. Gino has specific carrageenan and functional blended stabilizers for dairy products with gelling, thickening and stabilizing function, with high reactivity with milk proteins.

They have been successfully used in a variety of dairy products in order to create a delicate, creamy texture while providing the stability of the product. The application of these products gives producers the possibility of creating new and competitive products of very high quality and stability.
Whipping cream (Whipped cream)
Chocolate milk
Ice creams
Sour cream
Cottage cheese, flavoured homogeneous cheese
Yogurts
Creamy milk desserts
Cheeses (cream cheese, sliceable and spreadable cheese)
Dry mix desserts
Coconut milk
Dairy beverage  
Dairy desserts
Flavoured milk
Dairy alternatives: soy milk, almond milk, hemp milk, coconut milk, and soy puddings and other desserts
Stabilizers & Emulsifiers & Suspending Agents for
Series of Modified Milk
Series of Milk Beverages
Series of Flavored Fermented Milk
Series of Plant Protein Beverages
Series of Mixed Protein Beverages
Series of Ice Cream
Series of Cheese
Gelling
Thickening
Emulsion stabilizing
Protein stabilizing
Particle suspension
Viscosity control
Water retention
Interacts with milk proteins to stabilize the system
Combines with casein and thereby prevents the precipitation of this protein
Provides appropriate viscosity of the solution
Protects the product from changes in texture in changing temperature for example during transport
Gives a sense of homogeneity and delicacy in consumption
Prevents secretion of additives such as cocoa, delicacies, etc.
Can't
Find Your Application ?!
As one professional and experienced supplier and manufacturer in China,
Our technical sales representatives are able to assist product development and provide texture solutions
in common fields such as baking, dairy, meat and poultry, dressings, sauces, and confectionery.