100% Natural Citrus Fiber
Best E440 LMA Citrus Pectin - Low Methoxyl Pectin Suppliers in China
Functional citrus fiber powder, supplied by Henan Gino Biotechnology Co, Ltd, are 100% natural fibers extracted from citrus peels.
With the special fiber structure and large surface area, Citrus Fibers are competent substitutes for various thickeners and emulsifiers. These are excellent choices for natural upgraded products with improved mouthfeel, stability, healthiness, and cost-efficiency
As one of the citrus fiber suppliers in China, we could provide high-quality citrus fiber powder with stable supply.
Contact us to ask about a single hydrocolloid gum or food stabilizers (blends & systems) that would work for your products. Should you have any questions please feel free to send an email to [email protected].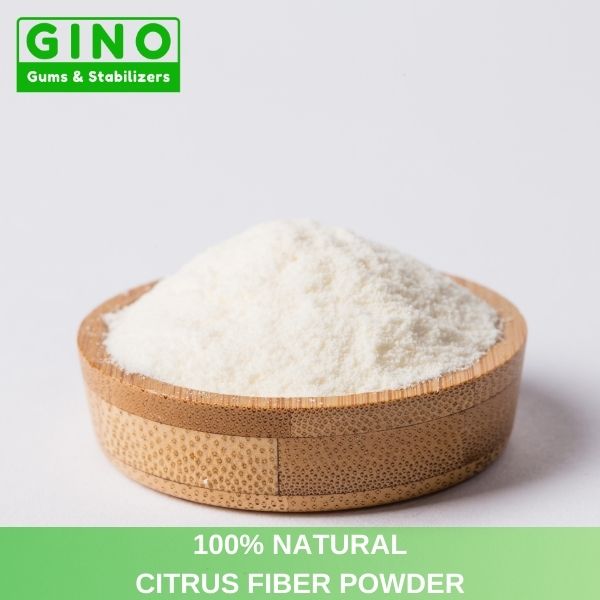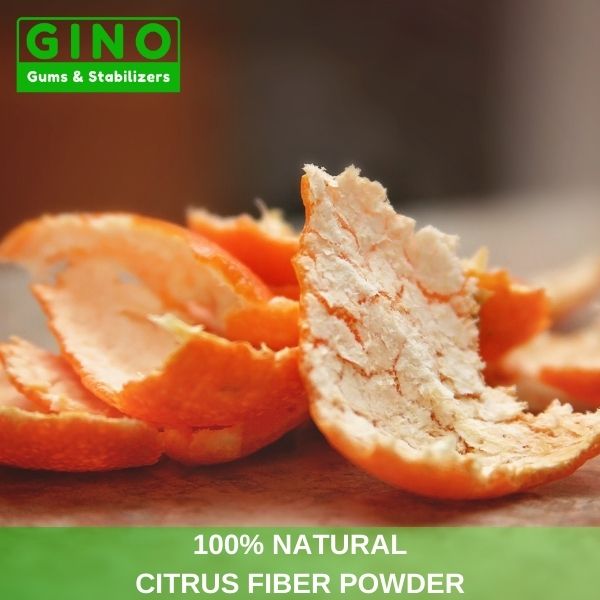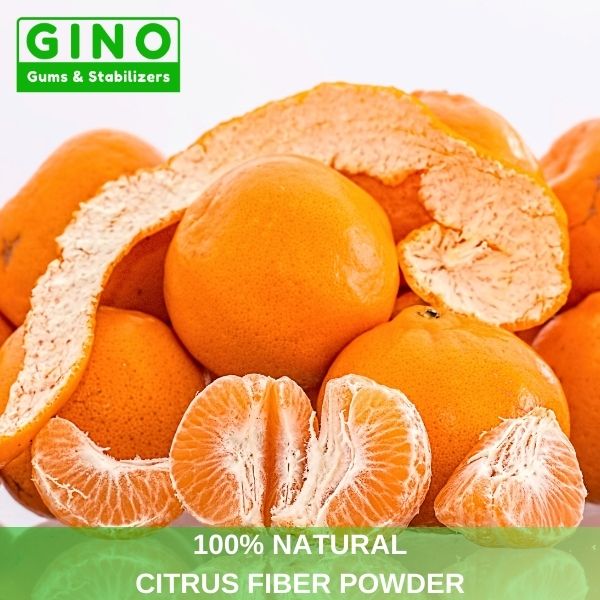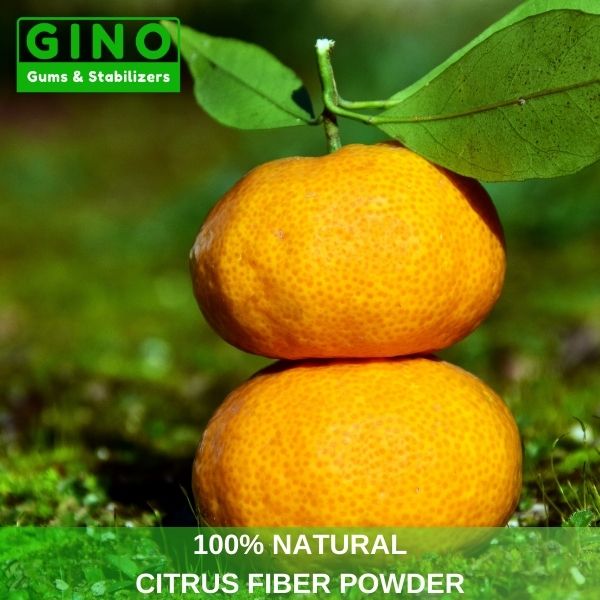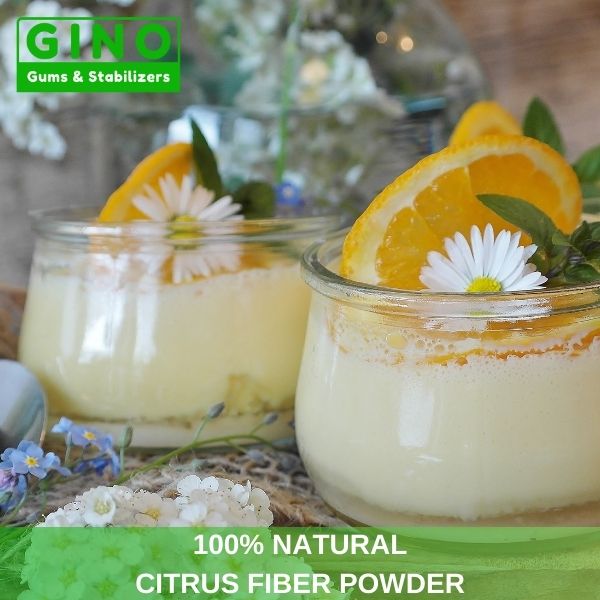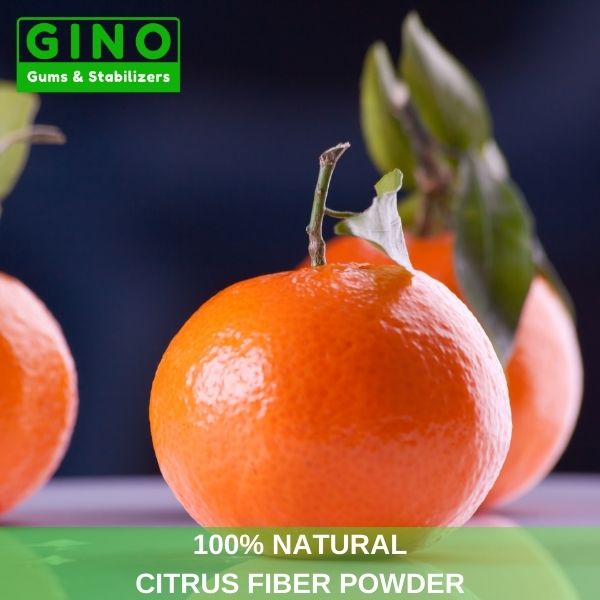 100% Natural Citrus Fiber
| Category | Thickeners, Stabilizers |
| --- | --- |
| E Number | E440 |
| CAS No. | 9000-69-5 |
| H.S. Code | 1302200000 |
| Origin | China |
| MOQ | 500 KG |
| Packaging | 20 Kg Bags |
| Payment Term | T/T, L/C |
Citrus Fiber Suppliers in China
1

Appearance

White to light brown free flowing powder

Pass

2

Odour

No strange smell, Neutral

Pass

3

Partcile Size

95% min pass 60 mesh

99.5%

4

Loss on Drying (105°C), w/%

≤ 12.0

4.43

5

Total Ash, w/%

≤ 5.0

1.07

6

pH (1%)

3.0-6.0

3.63

7

Water Holding Capacity
(g water/g dry material)

10.0-15.0, 15.0-20.0, 20.0+

10.0-15.0, 15.0-20.0, 20.0+

8

Total Plate Count /(CFU/g)

≤ 10000

<100

9

Yeast and Moulds/(CFU/g)

≤ 1000

<100

10

Escherichia coli

Absent in 10 g

Negative

11

Salmonella spp.

Absent in 25 g

Negative
Citrus fiber powder is a 100% natural fiber extracted from citrus peels; it contains below benefits & features:
Natural taste, fullness,
Natural, safe, healthy
Natural flavor, unmasking aroma
high viscosity, non-stick
No alteration on flavors, no aroma masking
Strong water holding capacity
Rich mouth
"Clean label"
Acid/heat/shearing resistant
Energy: 540-722kJ
Protein: <0.5%
Water: 10 %
Fat: <0.5%
Fiber: 75-85%
Prevent syneresis of whey
Improve mouthfeel viscosity
No stickiness, no mouth-coating
Shear resistance
Low dosage, and therefore reduced cost
High fiber content, low calorie
Enables "additive-free yogurt
Precisely adjust density and viscosity
Pulp-like texture
No flavor/aroma masking
Maintain the mouthfeel and stability
Reduce the dosage of raw tomato pulp
Precisely adjust viscosity
Replace additives, no mouth-coating
Replace gums and emulsifiers
Imitate fullness and smoothness of fats
Effectively delay melting
Prevent recrystallization after thawing
Improve stability and structure
Bring smooth mouthfeel
Control water activity and extend shelf life
Increase dough resilience
Maintain freeze-thaw stability
Replace fats and reduce calorie
Imitate whole-fat mouthfeel and stability
Increase juiciness, resilience, and chewiness
Reduce dehydration and cooking loss
| | | | | |
| --- | --- | --- | --- | --- |
| Applications | Milk Drinks | Sauces | Meat Products | Bakery |
| Dosage | 0.1-1.0‰ | 5-20‰ | 5-15‰ | 2-10‰ |
For more info about how to use citrus fiber, please click HERE.
Pectin is the most crucial ingredient in making fruit jelly, it's what creates the gelling effect that you're aiming for.
For more info about how to make jelly with pectin, please click HERE.
Need to find some reliable citrus fiber suppliers, exporters in China? As one of the professional pectin products and citrus fiber suppliers in China, all grades and forms of pectin and citrus fiber products could be provided by Gino. We could help you find the perfect products for your application. Please complete the fields below and we will respond to you as soon as possible.