Plant-Based Cheese Stabilizers
Vegan Cheese Ingredients
Plant-based cheese, vegan cheese is a category of non-dairy, plant-based cheese analogues. Vegan cheeses range from soft fresh cheeses to aged and cultured hard grantable cheeses like plant-based Parmesan. The defining characteristic of vegan cheese is the exclusion of all animal products.
Vegan cheese can be made with components derived from vegetables, such as proteins, fats and milks (plant milks). It also can be made from seeds, such as sesame, sunflower, nuts (cashew, pine nut, peanuts, almond) and soybeans; other ingredients are coconut oil, nutritional yeast, tapioca, rice, potatoes and spices.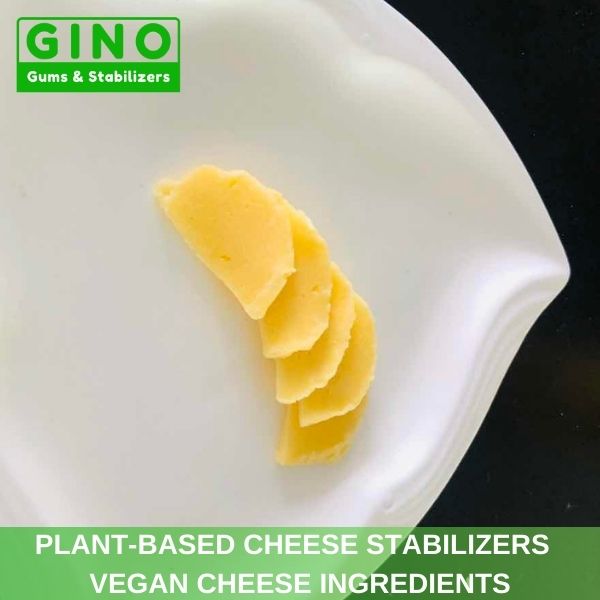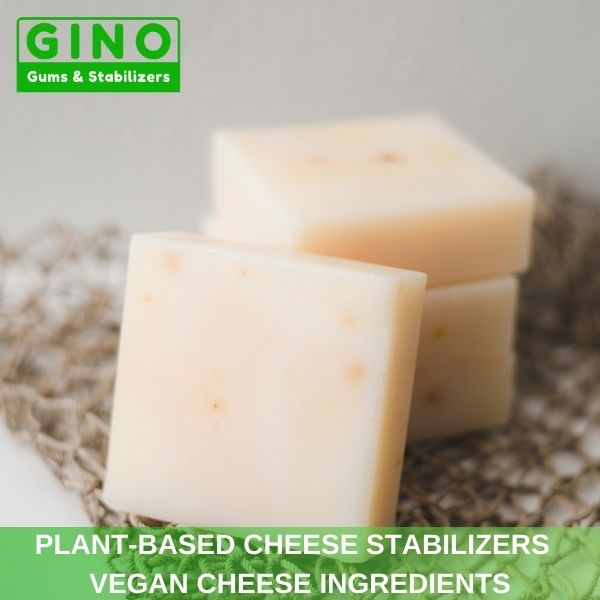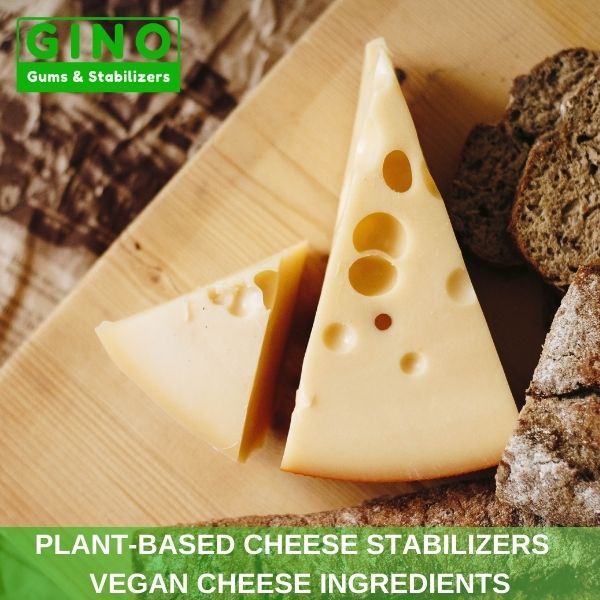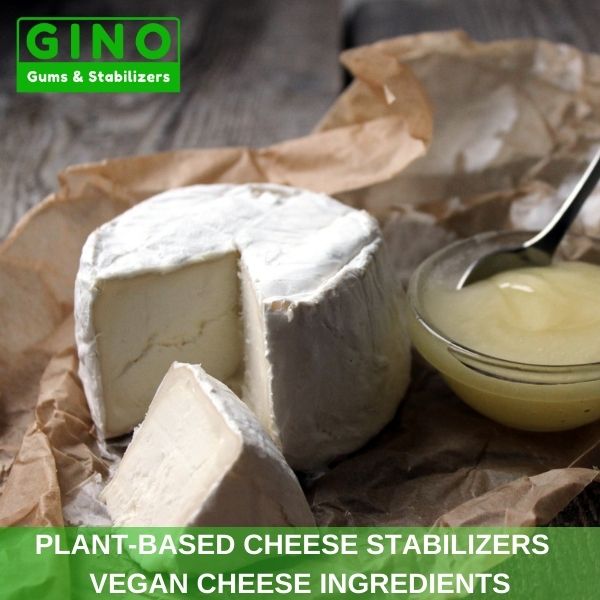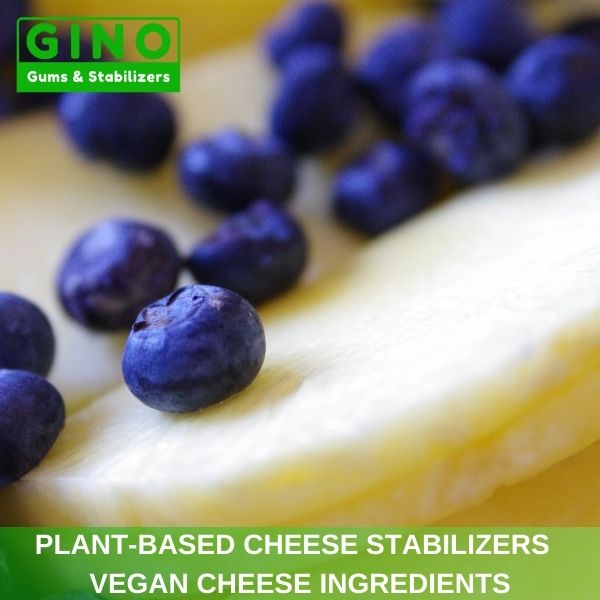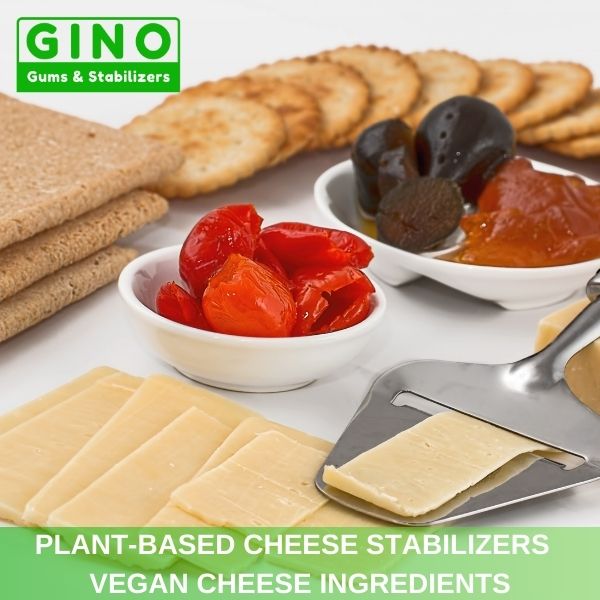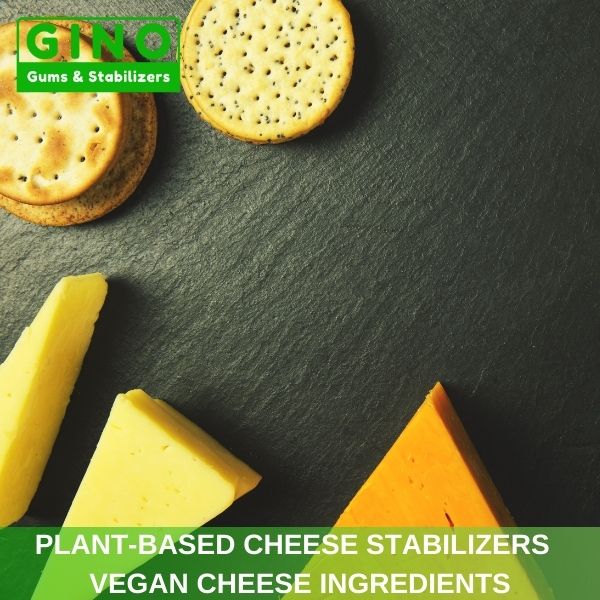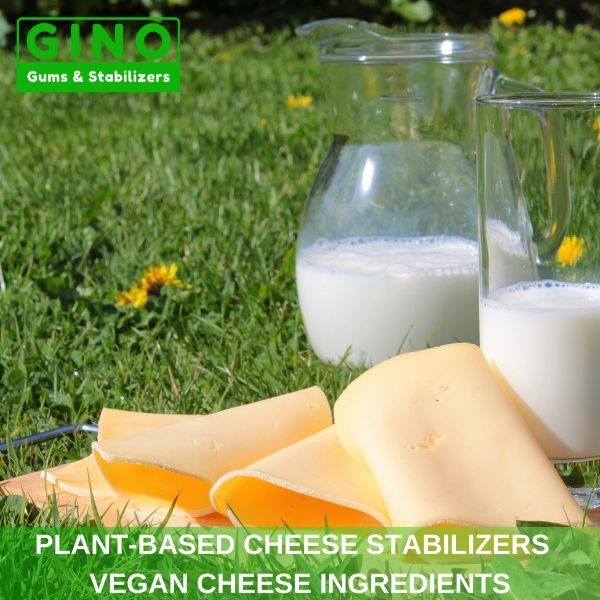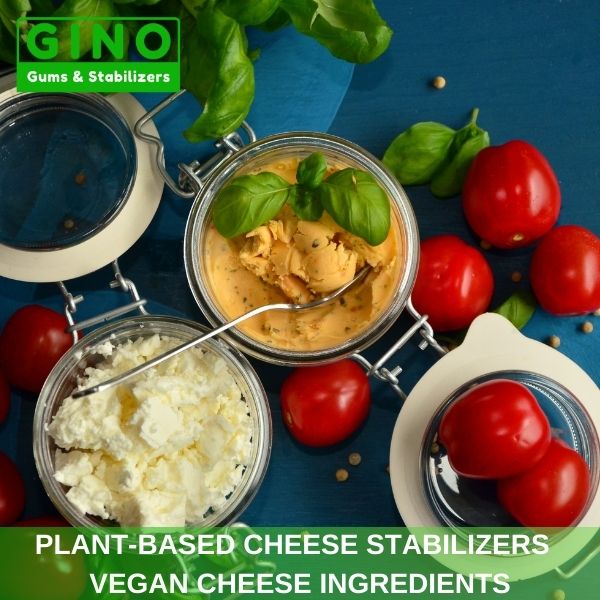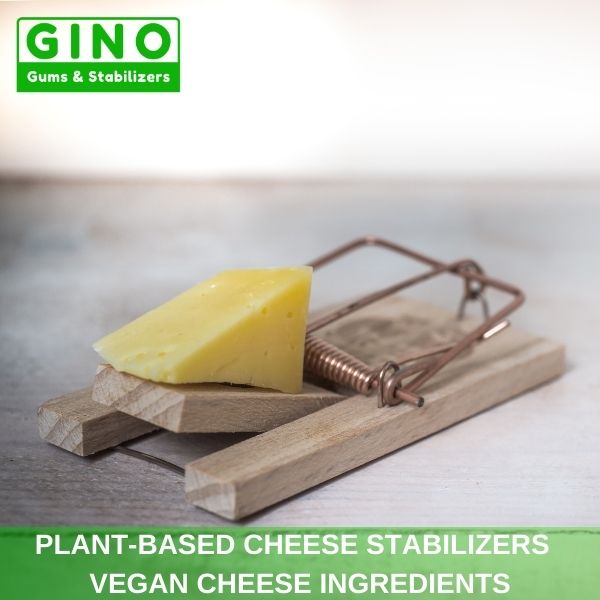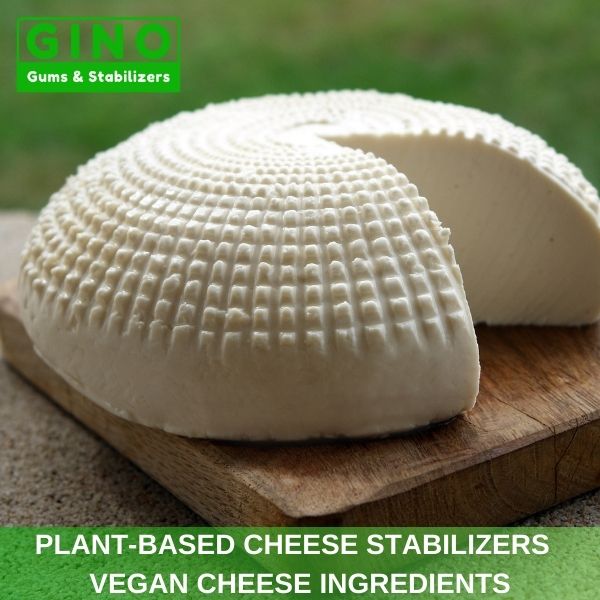 Plant-Based Cheese Stabilizers | Vegan Cheese Ingredients
| Category | Stabilizers, Thickeners |
| --- | --- |
| H.S. Code | 1302399090 |
| Origin | China |
| MOQ | 500 KG |
| Packaging | Cartons, Bags, Drums |
| Payment Terms | T/T, L/C |
| Customized Service | Available |
We will reply your inquiry
Within 12 hours
In the plant-based trend, vegan cheese has not received as much attention compared to the vocal plant-based meat and plant-based milk, as cheese is more of an ingredient and has not formed a global diet, the demand is not as impressive as the first two, especially in China.
There are reports that the entire vegan cheese industry is growing rapidly. The vegan cheese industry offers a variety of opportunities for new businesses due to consumer preferences and the ongoing global shift toward a healthier lifestyle.
With increasing adoption in various industries, there are growing opportunities for vegan cheese producers across the world.
In addition, market factors such as increased number of product launches and investments by major market players (companies), marketing and local infrastructure development needs are expected to influence the entire value chain of vegan cheese.
At the same time, there are companies directly involved in the retail sector and investing in e-commerce channels to benefit from the growing market penetration.
The European market is more developed than other regions due to a higher level of consumer recognition and acceptance of plant-based lifestyles on the one hand, and the development of plant-based products and investments in the industry on the other.
Cheese is a very important ingredient in Western food culture, so the daily demand in Europe and America is high, and vegan cheese products are becoming more and more popular.
Currently, vegan cheese products include:
1. Cheese as an ingredient, such as cheese blocks, cheese slices, cheese sticks;
2. Vegan cheese sticks and vegan cheese puffs as snacks.
3. Vegan cheese pasta, vegan pizza, vegan cheese sauce, etc. as quick meals.
In terms of categories, although not very rich, but it can already meet the daily needs of many people.
Instructions of Plant-Based Cheese Stabilizers | Vegan Cheese Ingredients
Food scientists use "mixtures of hydrocolloids, proteins, solids and fats" to create cheeses that have the texture and meltability of dairy cheeses. A vegan cheese product aims to solve this dilemma by using yeast rather than casein produced by cows to make cheese.
Our Compound plant-based cheese stabilizers, vegan cheese ingredients are made of selected ingredients, and they are used for applying in vegan cheese making, to improve the taste and flavor, and to improve the stability.
19: 25: 56 (reference ratio, can be adjusted appropriately)
| | | |
| --- | --- | --- |
| Our Stabilizers | Coconut Oil | Water |
| 19 | 25 | 56 |
How to Make Plant-Based Cheese?
General Production Flow of Plant-Based Cheese Products:
Melt: First dissolve the thickener in warm water at 65 degrees Celsius for use;
Oil: Prepare coconut oil;
Mixing dissolution: Mix the thickener solution and oil together, heat to 85 degrees Celsius to dissolve, and stir evenly;
Add appropriate amount of flavor and color;
Filling;
Store at low temperature.
Working with us | Choosing the Right Plant-Based Cheese Stabilizers
You will enjoy:
A variety of packaging styles, Flexible loading methods, Small order quantity, Prompt delivery time ...​
Flexible Packaging Solutions | Custom Packaging
Give your promotional marketing efforts a boost with flexible packaging solutions that stands out from your competition.
Customized Solutions | Technical Services
Besides the above exiting plant-based meat stabilizer products, we could also provide diversified product application technical services as per the production, technique, formula, goal and other requirements of the clients.
So, tell us about all your needs and let us be your food stabilizers solutions providers.
All of our Plant-Based Cheese Stabilizers, Vegan Cheese Ingredients are produced in GMP & HACCP certified plants and are all Halal and Kosher certified, so they can fully meet the religious requirements.
Most of our cooperative factories have gained the ISO 9001, ISO 22000, BRC or FSSC 22000 certification.
We keep improving our quality management and credibility management systems and ensure our compliance with relevant international and domestic quality standards and credibility standards as well as the food safety requirements of the UNFAO, EU and the USA.

We focus our main attention on various kinds of high-quality Hydrocolloids and Stabilizing systems.
No matter who you are, we could help you find the perfect gums for your application, let us be your vegan cheese ingredients supplier from China.
So, please complete fields below to get the latest price.