Konjac Jelly Powder is a highly customized product, created through precise scientific formulations.
It's primarily derived from konjac flour extracted from the root of konjac plant, then blended with other ingredients with synergistic effects, including carrageenan, konjac gum, xanthan gum, and locust bean gum.
This unique blend of ingredients allows for the creation of custom solutions, with adjustable gel structures, transparency levels, water retention capabilities, and pricing options tailored to meet the diverse needs of our customers.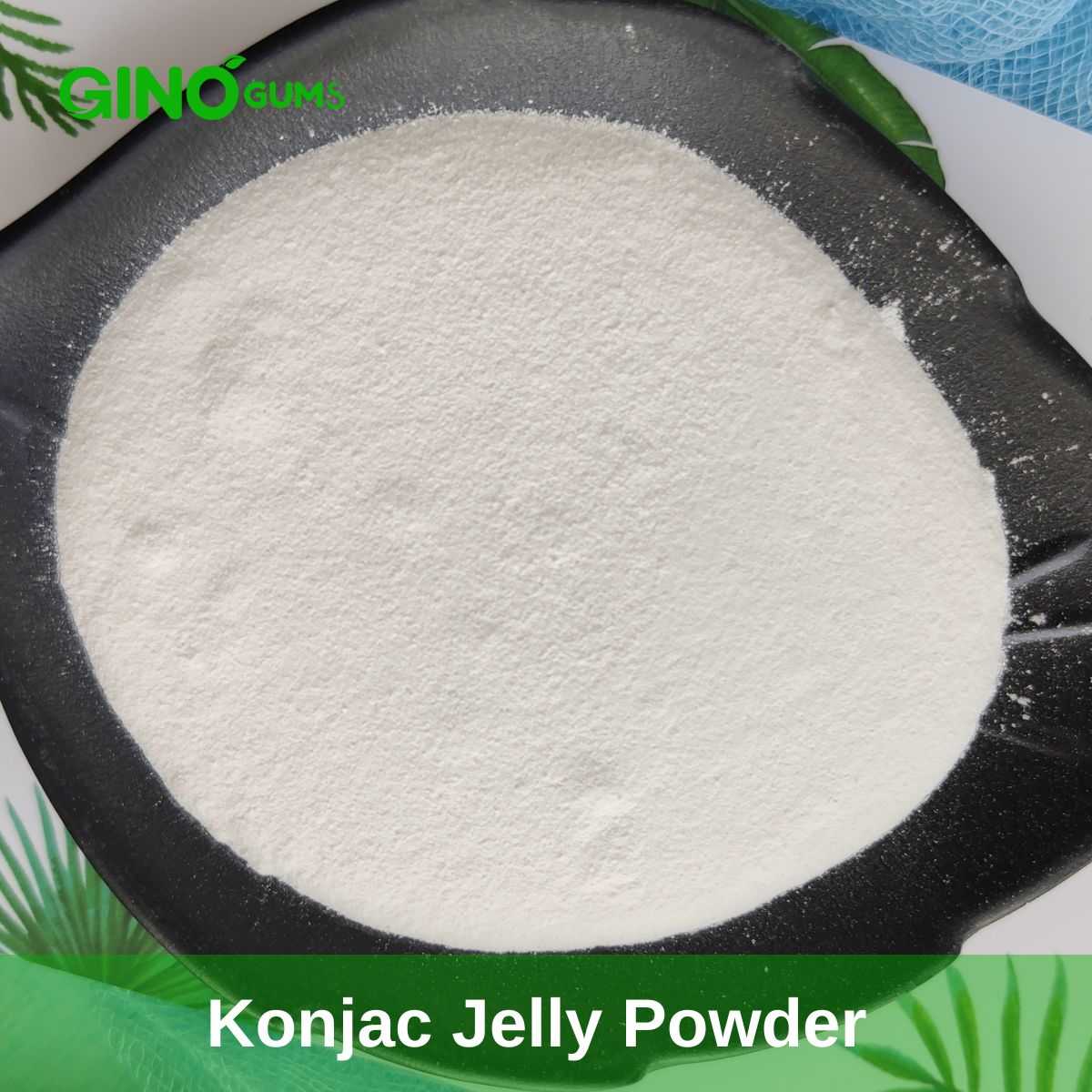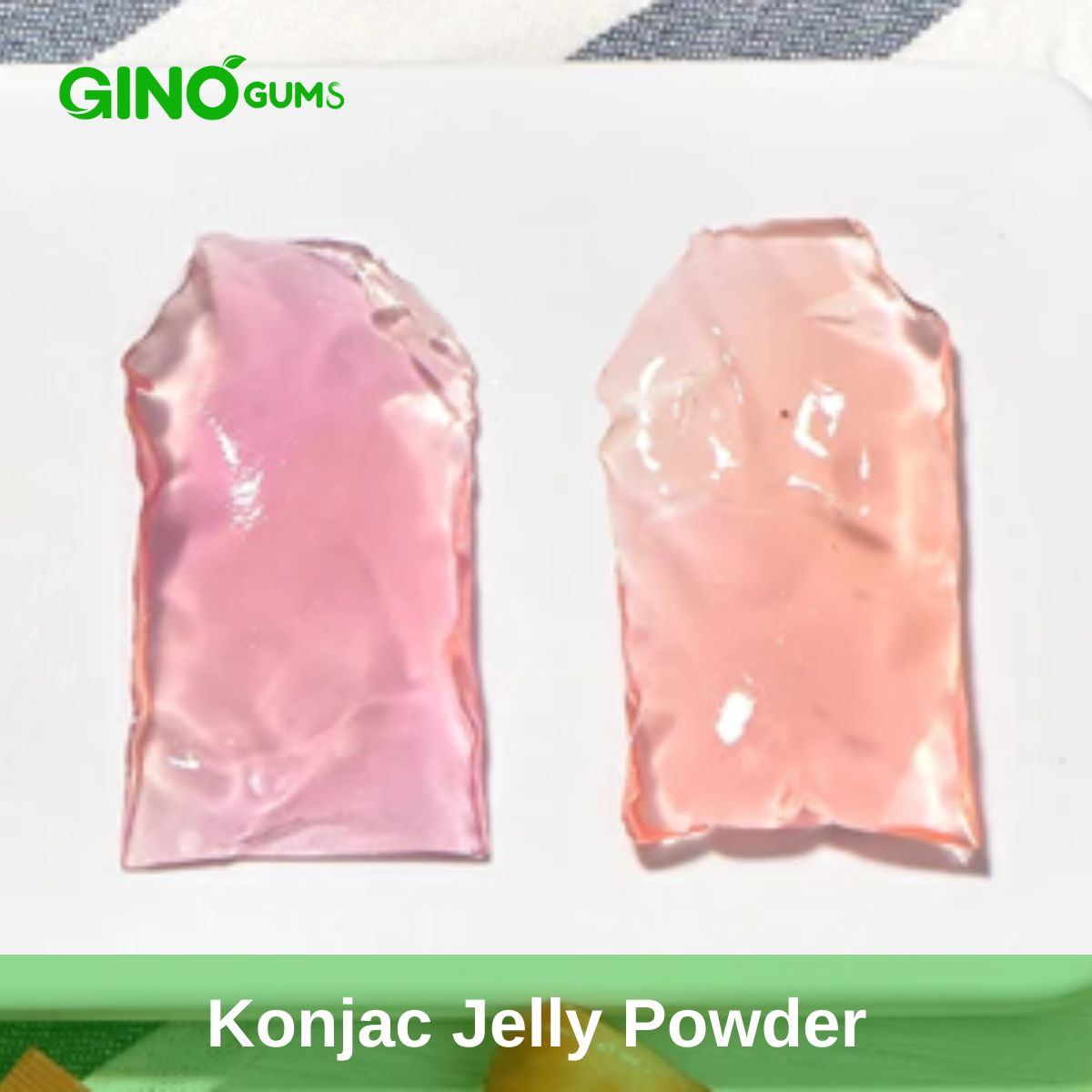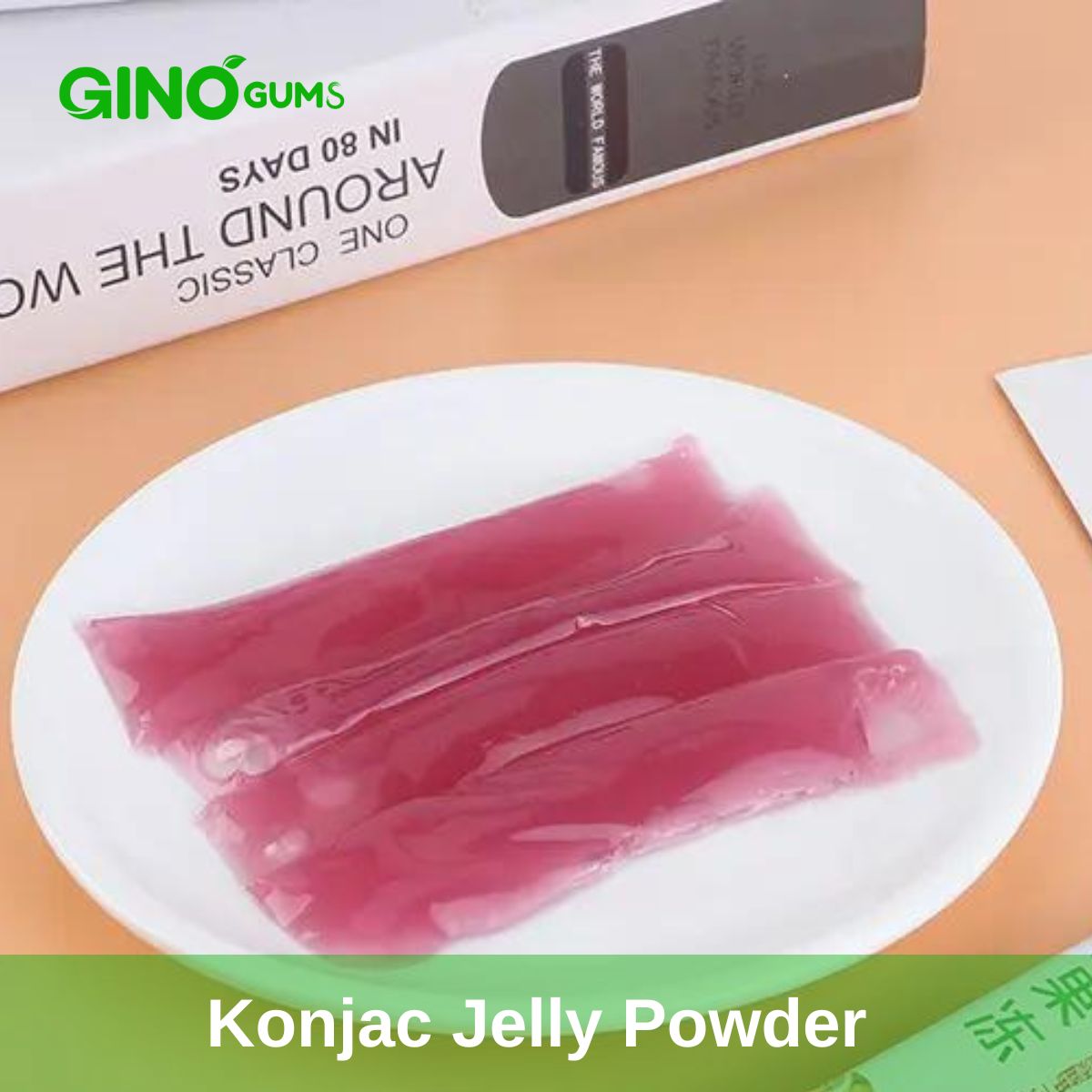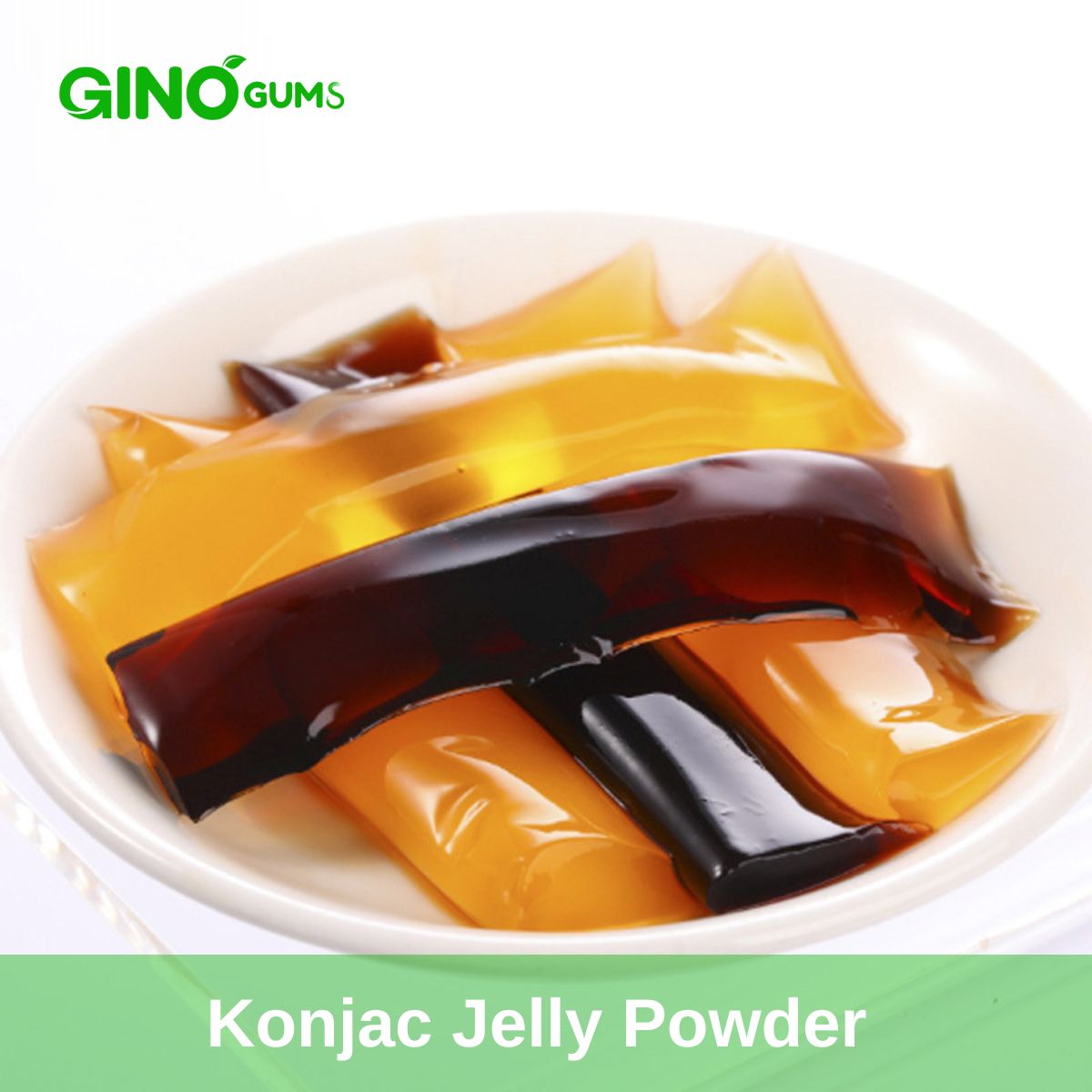 | Category | Stabilizers, Thickeners |
| --- | --- |
| H.S. Code | 1302399090 / 2106909090 |
| Origin | China |
| MOQ | 100 KG |
| Packaging | Cartons, Bags, Drums |
| Payment Terms | T/T, L/C |
| Customized Service | Available |
We will reply your inquiry
Within 12 hours
What We Offer: Tailored Konjac Jelly Powder Solutions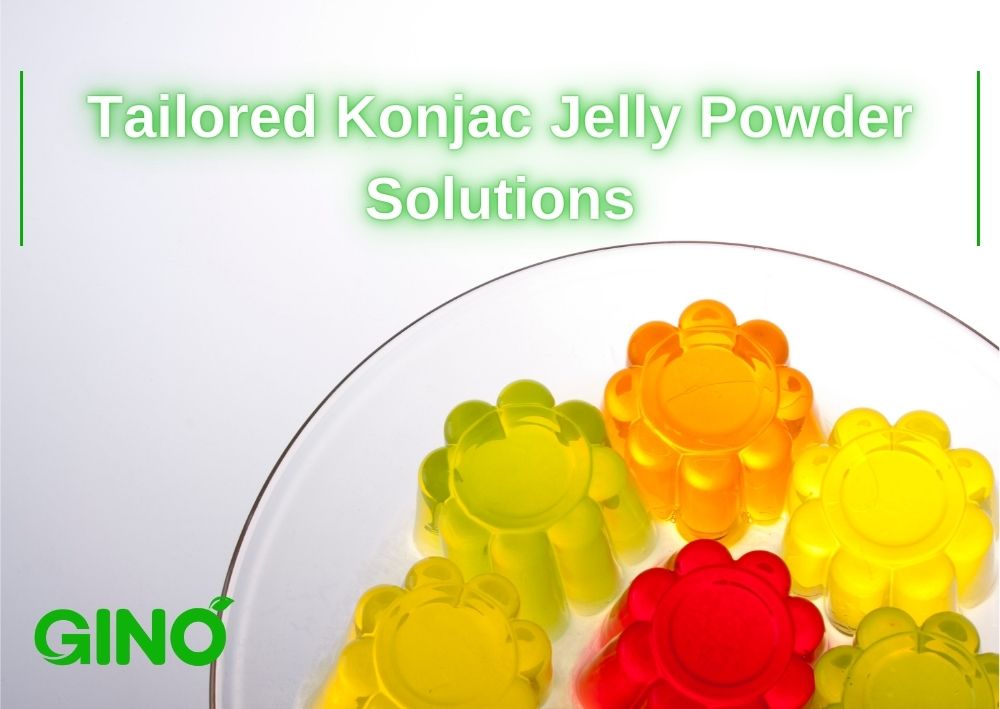 At our company, we pride ourselves on offering a wide range of konjac jelly powder options, ensuring that we meet the diverse needs of our customers.
Our offerings encompass various aspects, catering to both the raw materials and the final product, as well as different textures and forms. Here's a glimpse of what we can provide:
With or Without Carrageenan: Whether you prefer your jelly products with or without carrageenan, we have you covered. Our products are available in both variations to align with your specific requirements.
Classic Jelly Powder: For those seeking a traditional experience, we offer the fundamental jelly powder that is perfect for timeless applications.
Functional Jelly Powder: If you're looking to add extra benefits to your product, our range includes functional jelly powder enriched with vitamins, collagen, and more.
Cup Jelly: We provide jelly powder suited for crafting delectable cup jellies, offering a convenient and attractive packaging option.
Jelly Sticks: If you prefer the classic, bar-shaped jelly form, we have the ideal type to bring your vision to life.
Drinkable Jelly: For a more liquid or drinkable option, our range includes suitable type for creating refreshing and easily consumable drinks.
Soft and Chewy: Whether you desire a soft, chewy texture or a melt-in-your-mouth experience, our products can be adjusted to meet your desired consistency.
Firm and Crisp: If you're looking for a firmer, crisp texture in your jelly, we have the expertise to provide the perfect product.
Bouncy and Elastic: Our range also includes a bouncy and elastic texture, ensuring a unique and delightful eating experience.
In essence, if you can imagine it, we can likely provide it. Our commitment to customization means that your unique vision for Konjac Jelly Powder can become a reality. Contact us today to explore the endless possibilities and discover the perfect solution for your specific needs.
The Unique Advantages of Konjac Jelly Powder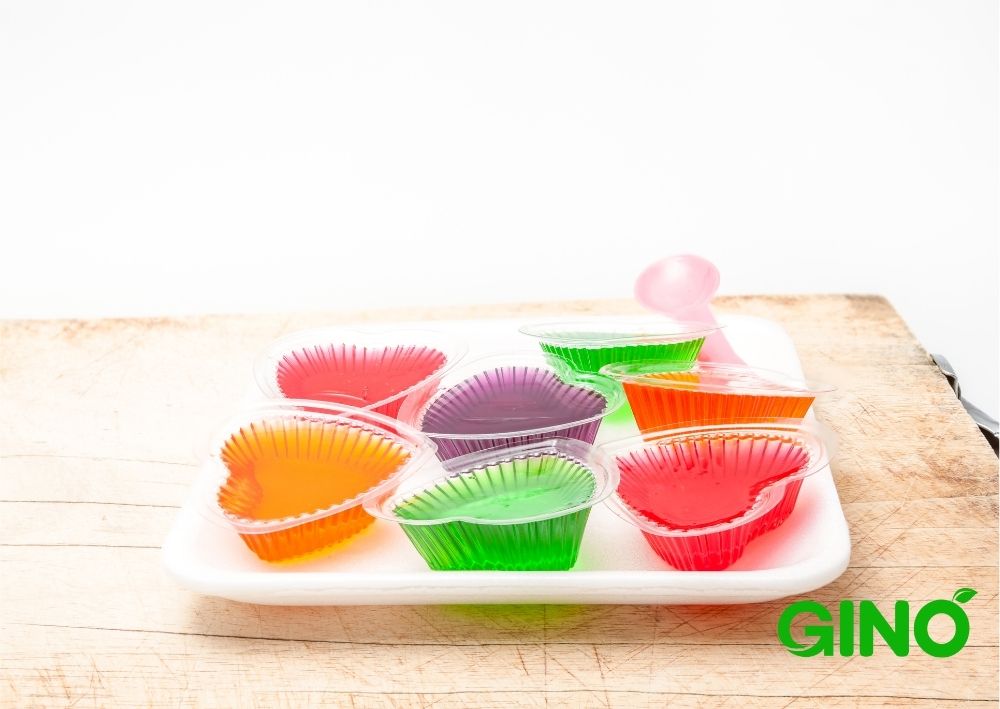 A Green and Sustainable Solution
It is widely acclaimed for its environmentally friendly and sustainable nature. Sourced from the konjac plant, a renewable and natural resource, it embodies the essence of "green" product development and manufacturing.
Plant-Based Excellence for Vegetarians
For individuals adhering to a vegetarian or vegan lifestyle, it is the perfect fit. Being entirely plant-based, it seamlessly aligns with dietary preferences and restrictions. This inclusivity ensures its broad appeal to consumers with varying dietary needs.
A Low-Calorie Marvel for Weight Management
The low-calorie content is particularly appealing to those seeking effective weight management solutions. As a dietary component, it imparts a sense of fullness without the calorie burden, making it a valuable asset for individuals on a weight loss journey.
Rich in Dietary Fiber
The high dietary fiber content in it contributes significantly to its reputation as a beneficial dietary supplement. It plays a pivotal role in promoting digestive health and ensuring regular bowel movements.
Tailored to Meet Specific Needs
One of the most compelling aspects is its unparalleled adaptability. It can be precisely customized to cater to the unique requirements of diverse industries and applications. Whether you need a specific texture for food products or a particular viscosity in cosmetics, it can be meticulously adjusted to meet these specific demands.
If you're in need of a specific recipe or looking for guidance, please don't hesitate to contact us. We're here to help you create delightful Konjac Jelly dishes that will impress and satisfy.
Customized Solutions | Technical Services
Are you wondering where to buy Konjac Jelly Powder or searching for a reliable jelly powder supplier? Look no further; we can help you find the best sources for your specific needs. Contact us for more information and assistance.
All of our konjac jelly powder products are produced in GMP & HACCP-certified plants and are all Halal and Kosher certified, so they can fully meet the religious requirements.
Most of our cooperative factories have gained the ISO 9001, ISO 22000, BRC, or FSSC 22000 certification.
We keep improving our quality management and credibility management systems and ensure our compliance with relevant international and domestic quality standards and credibility standards as well as the food safety requirements of the UNFAO, EU, and the USA.

We focus our main attention on various kinds of high-quality Hydrocolloids and Stabilizing systems.
No matter who you are, we can help you find the perfect gums for your application, let us be your konjac jelly powder supplier.
So, please complete the fields below to get the latest price.