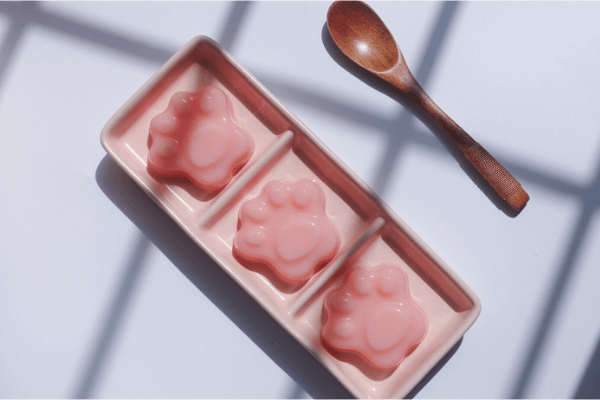 According to the final product form, jelly can be divided into two categories: Gel jelly and Suckable jelly.
Edible gum is a widely used food additive in the world, especially in some countries with relatively developed food industries, edible gum is used in almost all foods, of course in jelly.
At present, there are about 60 kinds of food gums allowed in the world, and about 40 kinds are allowed to be used in China.
Gino offers a wide range of single gums and compound jelly powder which could also be used as a gelatin alternative in vegan jello pudding products.
These products provide the end product jelly with different textures and performances to meet various needs from customers.
They all could be used as a gelatin alternative in jelly-based products, including "drawable jelly", transparent jelly, pudding jelly, double layer jelly, pulp jelly, vegan jelly desserts, etc. 
Compound Jelly Powder

for:
- Brewing jelly;
- High transparency and elasticity jelly;
- High elasticity and chewiness jelly;
- Drinkable jelly;
- Pudding/Double layered jelly;
- Tender jelly.
- Elastic and transparent, water-retaining;
- Easy to operate in both filtration and filtration free systems, high cost-effectiveness, suitable for various processes;
- Tender jelly powder: no syneresis, unique mouth-feel, safe for children and old people, suitable for pudding and jelly;
- Pudding powder: has a soft. tender, and smooth consistency, little syneresis, delicate mouth-feel and a long shelf life
- Customized strength & Desired texture
Can't
Find Your Application ?!
As one professional and experienced supplier and manufacturer in China,
Our technical sales representatives are able to assist product development and provide texture solutions
in common fields such as baking, dairy, meat and poultry, dressings, sauces, and confectionery.