E401 Algin Sodium Alginate
Algin Sodium Alginate, also called sodium alginate, is a natural polysaccharide extracted from brown algae. The aqueous solution of sodium alginate has a high viscosity and is used as a thickener, stabilizer, emulsifier, etc. in the food industry, pharmaceuticals and other industries.
E401 Algin Sodium Alginate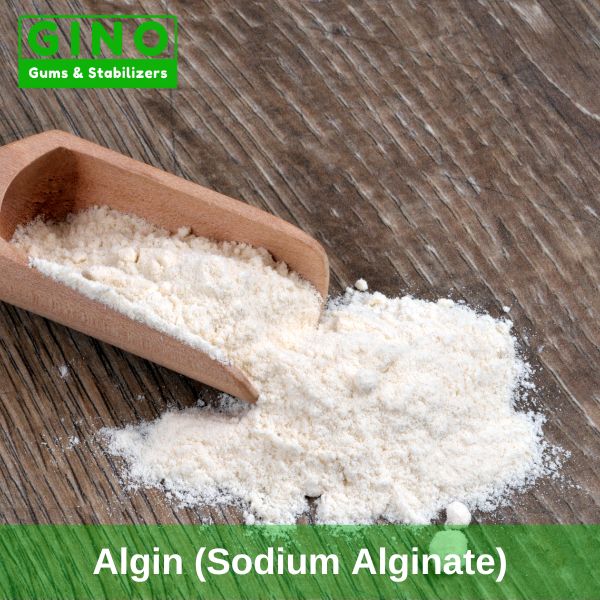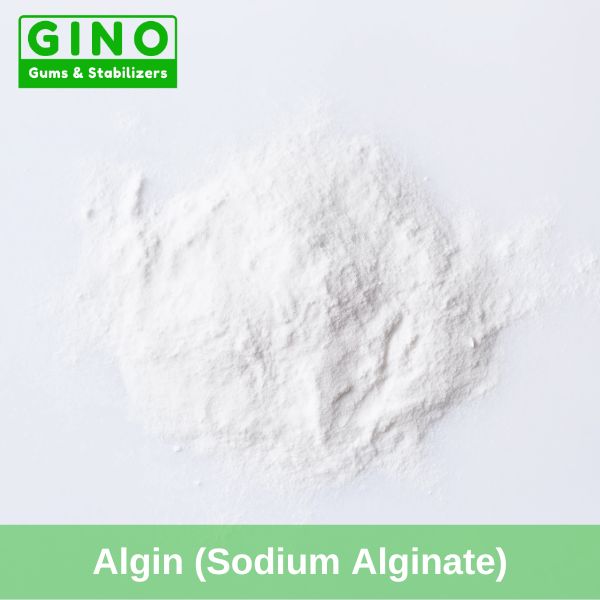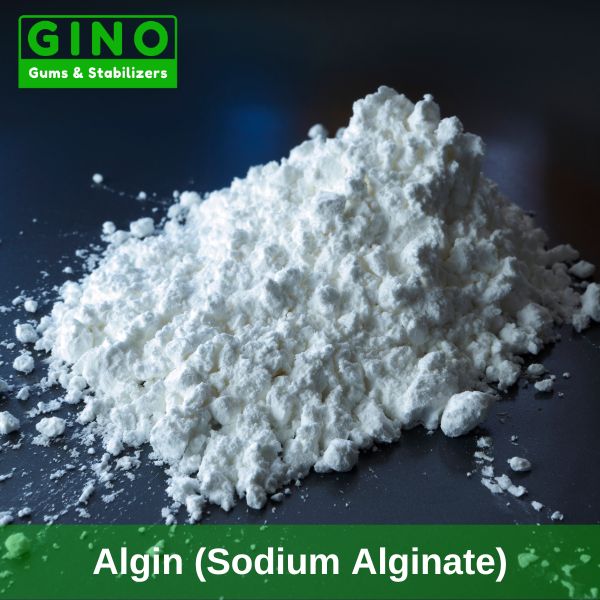 | Category | E Number | CAS No. | HS Code | Origin | MOQ |
| --- | --- | --- | --- | --- | --- |
| | | | | | |
E401 Algin Sodium Alginate
Table of Contents
We offer you various grades of sodium alginate, including food grade sodium alginate, pharmaceutical grade, printing and dyeing textile grade, papermaking grade, etc.
Meanwhile, in order to fully meet the various needs of our customers, the mesh size, viscosity, gel strength, including packaging style and material of our sodium alginate are all available on request.
Brown algae, including Laminaria, Scagassum, Maerocystis, and Ascophyllum nodosum.
The production process of algin sodium alginate is as follows.
Dried or wet seaweed (algae) is crushed, washed to remove impurities, extracted with strong alkaline water and clarified to obtain crude alginate solution.
By calcium chloride precipitation to get the colorful calcium alginate.
After decolorization, deodorization and acid treatment to remove soluble impurities to obtain alginate precipitation.
With sodium carbonate to obtain sodium alginate.
Then dried, crushed and sieved to get sodium alginate powder.
Definition
Einecs:
Chemical: name Sodium salt of alginic acid
Chemical formula: (C 6 H 7 NaO 6 ) n
Molecular weight: 10 000-600 000 (typical average)
Assay: Yields, on the anhydrous basis, not less than 18 % and not more than 21 % of carbon dioxide corresponding to not less than 90,8 % and not more than 106,0 % of sodium alginate (calculated on equivalent weight basis of 222)
Description
Nearly odourless, white to yellowish fibrous or granular powder
Identification
Test for sodium: Passes test
Test for alginic acid: Passes test
Purity
Loss on drying: Not more than 15 % (105 °C, 4 hours)
Water insoluble matter: Not more than 2 % on the anhydrous basis
Formaldehyde: Not more than 50 mg/kg
Arsenic: Not more than 3 mg/kg
Lead: Not more than 5 mg/kg
Mercury: Not more than 1 mg/kg
Cadmium: Not more than 1 mg/kg
Microbiological criteria
Total plate count: Not more than 5 000 colonies per gram
Yeast and moulds: Not more than 500 colonies per gram
Escherichia coli: Absent in 5 g
Salmonella spp.: Absent in 10 g
It was shown that the intake of high concentrations of sodium alginate for 23 consecutive days had no effects other than those usually associated with polysaccharide bulking agents;
in particular, sensitive indicators of enzymatic and other adverse toxicological effects remained unchanged.
We focus our main attention on various kinds of high-quality Hydrocolloids and Stabilizing systems.
This is to say, No matter who you are, for example, the manufacturer, supplier, exporter, importer, distributor, wholesaler, or retailer, we could help you find the perfect gums for your application.
So, please complete the fields below to get the latest Algin Sodium Alginate price.
Your Reliable Algin Sodium Alginate Supplier in China!!!