E401 Food Grade Sodium Alginate Powder
Your reliable sodium alginate manufacturers china!!!
Sodium alginate, also known as algin sodium alginate, na alginate, is a natural polysaccharide carbohydrate extracted from brown algae. It is widely used in food, medicine, textile, printing and dyeing, papermaking, daily chemical and other products as a thickening agent, emulsifier, stabilizer, binder, sizing agent, and so on.
Since the 1980s, sodium alginate has been newly expanded in food applications. Food grade sodium alginate powder is not only a safe food additive but also can be used as a base material for bionic food or therapeutic food.
Food Grade Sodium Alginate Powder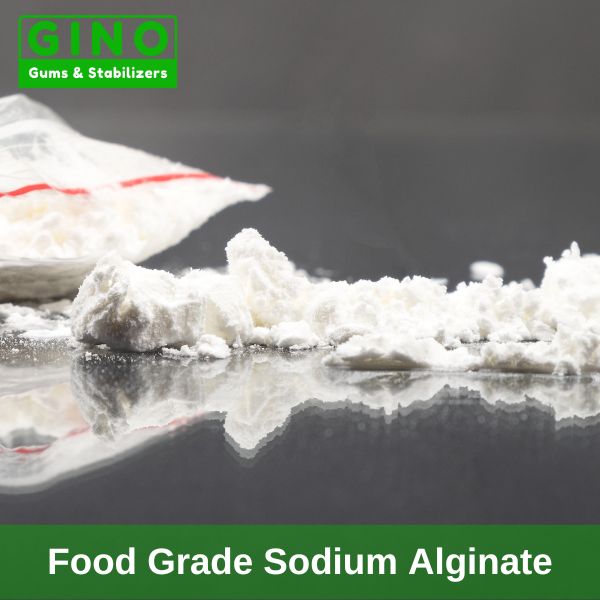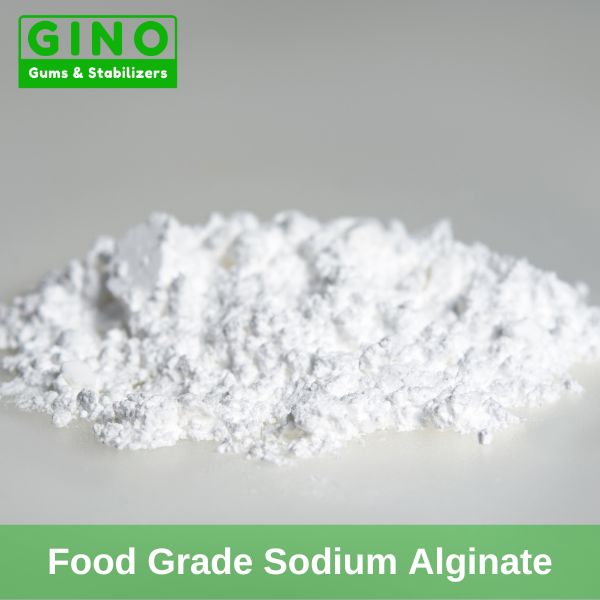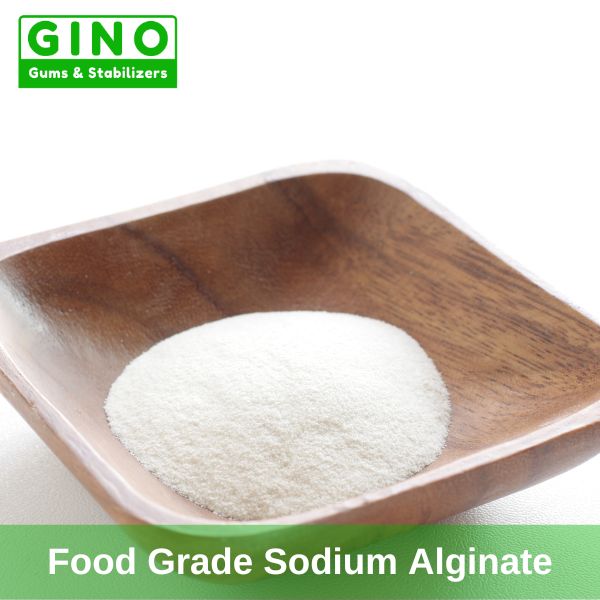 | Category | E Number | CAS No. | HS Code | Origin | MOQ |
| --- | --- | --- | --- | --- | --- |
| | | | | | |
Food Grade Sodium Alginate Powder
Table of Contents
As a professional supplier of food grade sodium alginate powder in China, we could provide you with various viscosities and gel strengths, most of all, ensure a very stable supply!
The mesh size, viscosity, and gel strength of our sodium alginate could be customized. 
Talking about the packaging of our food-grade sodium alginate, we could provide you with a variety of packaging options to meet the different needs of you or your customers. All packaging materials are food-grade and safe.
      PP Woven Bag             Kraft Paper Bag                 Carton Box                 Fiber Drum                Square Tin Box     
Adding sodium alginate to bread, pastry and other products can improve the uniformity and water-holding effect of the internal organization of the products and prolong the storage time.
Adding sodium alginate in frozen dessert products can provide a protective layer of thermal fusion, improve flavor escape and increase the performance of melting point.
We focus our main attention on various kinds of high-quality Hydrocolloids and Stabilizing systems.
This is to say, No matter who you are, for example, the manufacturer, supplier, exporter, importer, distributor, wholesaler, or retailer, we could help you find the perfect gums for your application.
So, please complete the fields below to get the latest Food Grade Sodium Alginate price.
Your Reliable Food Grade Sodium Alginate Supplier in China!!!