Sodium Carboxymethyl Cellulose(CMC)Food Grade H9
Compared with other similar hydrocolloids, food grade CMC is featured by strong acid resistance, high salt-resistance and good transparency, with very few free fibers, fast dissolving and good fluidity after dissolving.
As one of the professional sodium carboxymethyl cellulose (CMC) suppliers, exporters in China, Gino is dedicated to supplying superior products from reliable producers. Meanwhile, we can offer tailor-made solutions perfectly matched to your needs.
Should you have any questions please feel free to send an email to [email protected].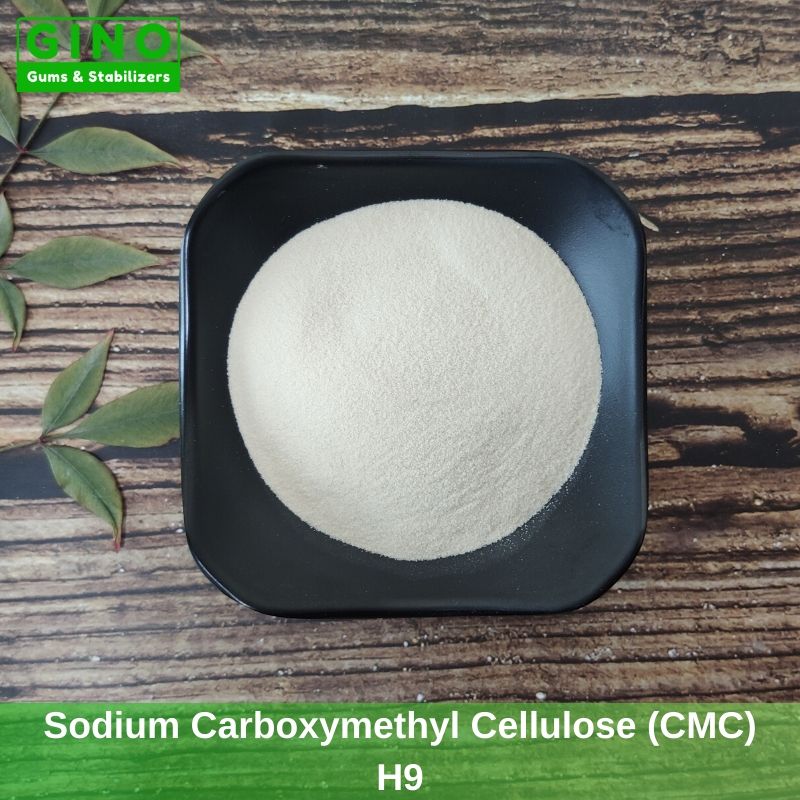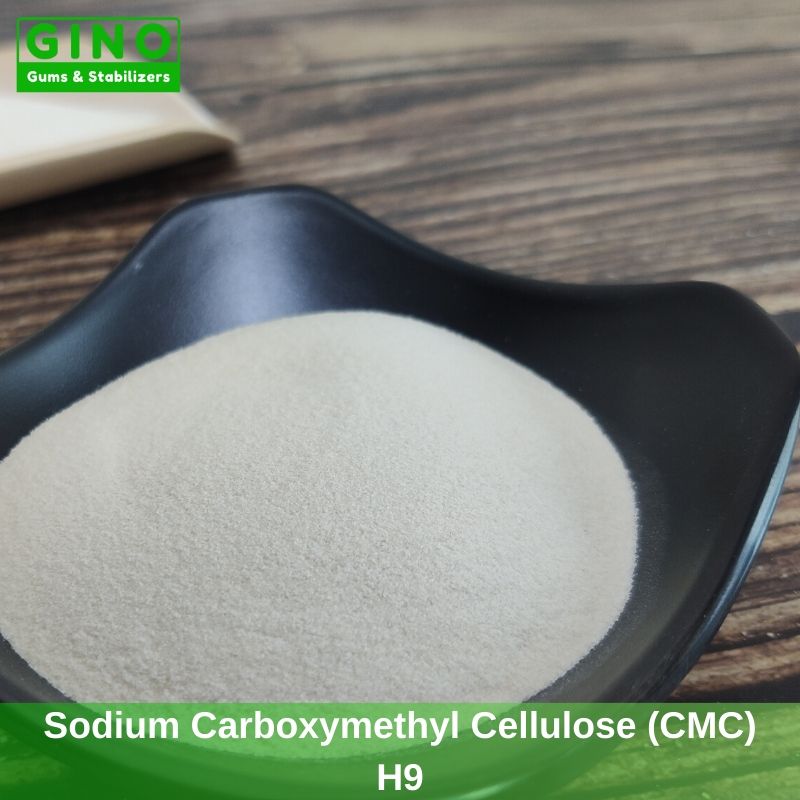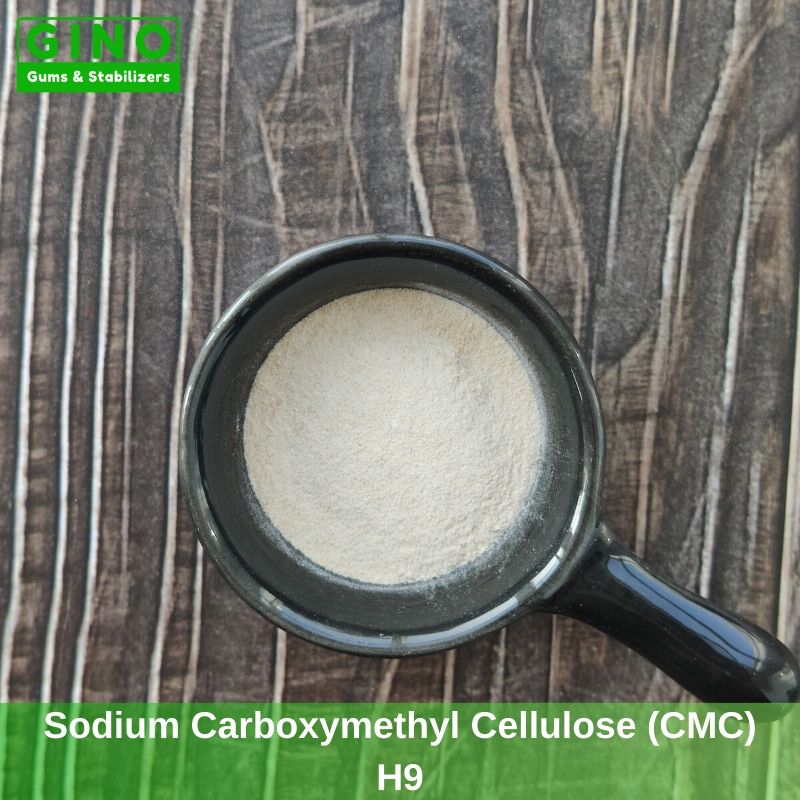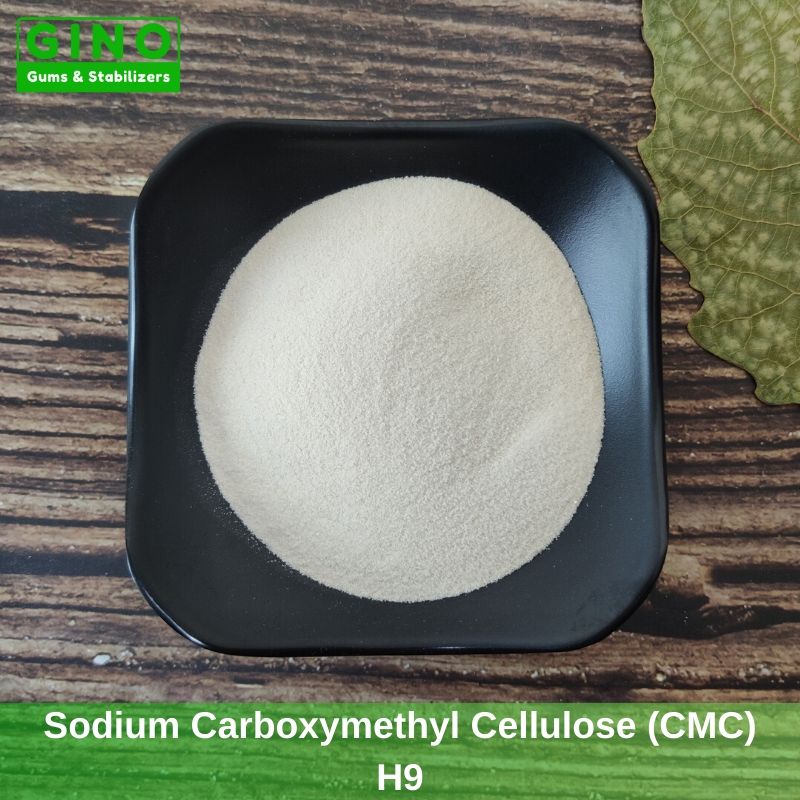 Sodium Carboxymethyl Cellulose(CMC)Food Grade H9
| Category | Thickeners, Stabilizers |
| --- | --- |
| E Number | E466 |
| CAS No. | 9004-32-4 |
| H.S. Code | 3912310000 |
| Origin | China |
| MOQ | 500 KG |
| Packaging | Cartons, Bags |
| Payment Term | T/T, L/C |
Compared with H6, H9 (Degree of Substitution is more than 0.9) is an acid-resistant food grade CMC with much better stability.
A
cid-
R
esistant
 CMC Food Grade
Sensory Characteristics:
Appearance
White to cream colored powder
Chemical And Physical Characteristics:
Particle Size
Min 95 % pass 80 mesh
Purity(dry basis)
≥ 99.5 %
Viscosity (1% solution, dry basis, 25°C)
200- 10000 mPa.s
Degree of substitution
≥ 0.90
Sodium chloride
≤ 0.5 %
Sodium glycolate
≤ 0.4 %
pH (1% solution)
6.5- 8.5
Loss on drying
≤ 8 %
Lead
≤2 mg/kg
Arsenic
≤2 mg/kg
Microbiological Characteristics:
Total plate count
1000 cfu/g
Yeasts and moulds
100 cfu/g Max
E.coli
Netative in 5 g
Salmonella
Netative in 10 g
We focus our main attention on various kinds of high-quality Hydrocolloids and Stabilizing systems.
This is to say, No matter who you, for example, the manufacturer, supplier, exporter, importer, or the distributor, wholesaler, retailer, we could help you find the perfect gums for your application.
So, please complete the fields below to get the latest Sodium Carboxymethyl Cellulose(CMC) Food Grade H9 price.