What is Black Grass Jelly Powder?
Black grass jelly powder, selected from the natural herbal plants (powdered grass), refined by advanced technology. The product has the inherent fragrance and cool nature of the grass, is the traditional black food with pure natural flavor.
As one professional black grass jelly powder supplier, exporter in China, Gino is dedicated to supplying superior customized food stabilizers from reliable manufacturers. We can offer tailor-made solutions perfectly matched to your needs.
Should you have any questions please feel free to send an email to [email protected].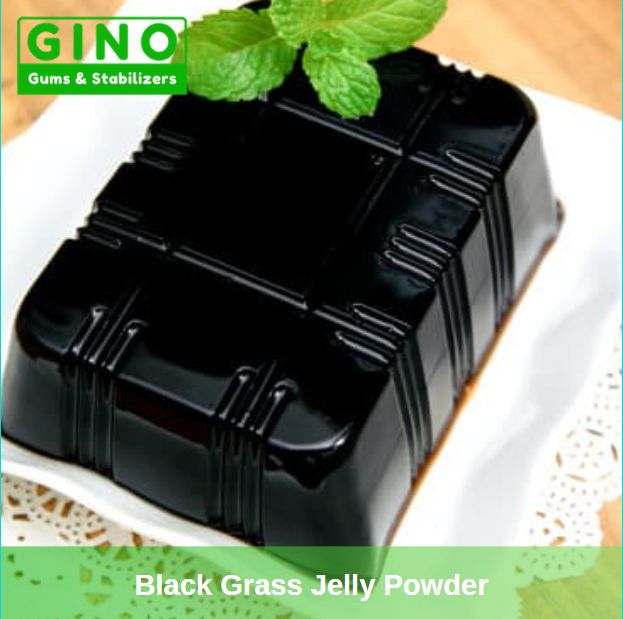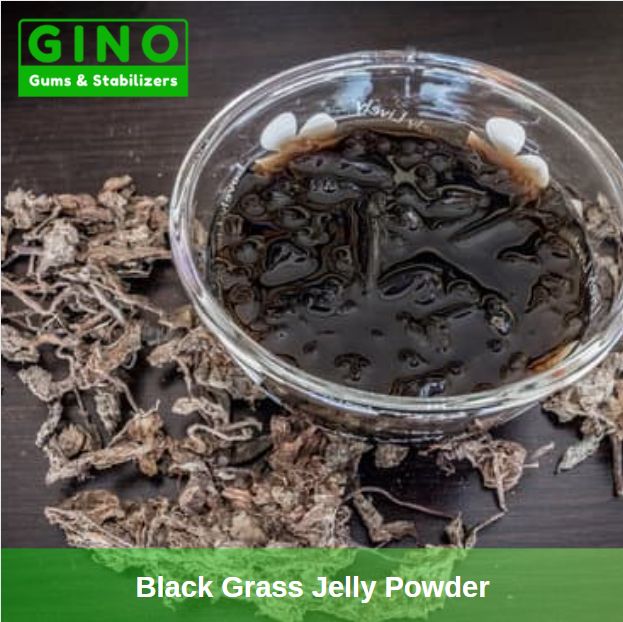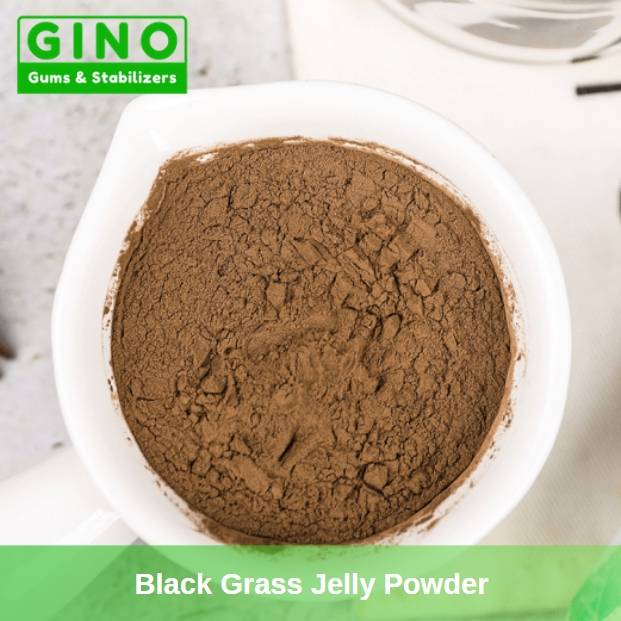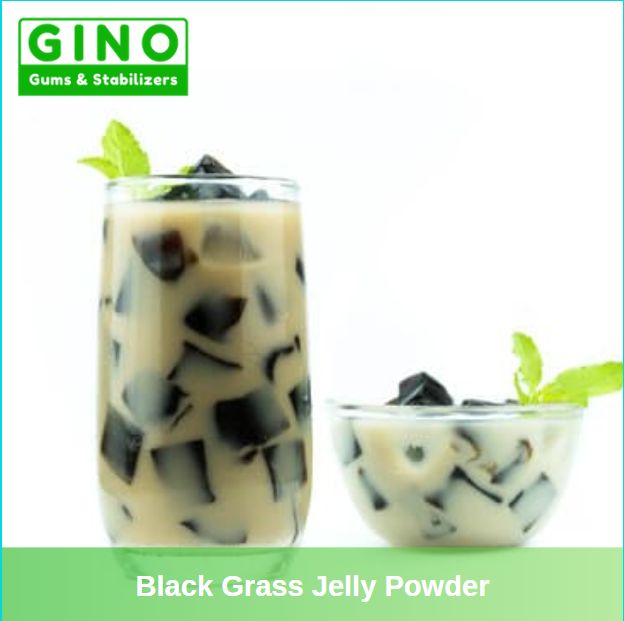 | Category | Stabilizers, Thickeners |
| --- | --- |
| H.S. Code | 2106909090 |
| Origin | China |
| MOQ | 500 KG |
| Packaging | Cartons, Bags, Drums |
| Payment Terms | T/T, L/C |
| Customized Service | Available |
We will reply your inquiry
Within 12 hours
Our Black Grass Jelly Powder Packaging
Bulk packaging: 25kg bag, 10kg Carton box (500g*20)
Retail Packaging: 40-500g
Grass Jelly Powder Functions
Grass jelly powder is a grayish-yellow powder substance, which can be dissolved in hot water, boiling water
The jelly made from natural black grass jelly is a brownish soft solid, with a smooth taste, special texture, chewing sensation and unique natural flavor.
Black Grass Jelly Benefits
It has the following functions and benefits:
Clearing heat and relieving summer heat
Beautify and nourish the skin, cool and detoxify the body.
It has curative effect on arthritis, high blood pressure, diabetes, heat stroke and cold.
Rich in pectin and cellulose.
Suitable for both young and old.
Refreshing green food.
Grass Jelly Powder Ingredients
How to make black grass jelly?
The ratio of black powder to water is 1:25, i.e. 100g of black powder plus 2.5L of water.
Add 100g of black cool powder to 250ml of cool boiling water and stir into a paste
Add the paste to 2.25L of boiling water and stir until completely dissolved, cool to room temperature
After the gel is formed, cut into cubes and add milk or honey, nuts, etc. (the flavor is better when refrigerated)
The recommended refrigeration temperature is not less than 3 degrees Celsius.
As one of the most professional hydrocolloid suppliers and customized solution providers, our products don't stop there; more new products are on the way.
We are here waiting for you to explore the endless possibilities with us!
High Elastic Lactic Acid Jelly Powder
High Crisp Lactic Acid Jelly Powder
High-Elasticity Jelly Sticks Powder
High Crispy Jelly Sticks Powder
High Strength and Smooth Taste Grass Jelly Powder
Low Strength and High Elastic Soft Taste Grass Jelly Powder
Other Food Stabilizers Products
Working with us | Choosing the Right Black Grass Jelly Powder Supplier
You will enjoy:
A variety of packaging styles, Flexible loading methods, Small order quantity, Prompt delivery time ...​
Flexible Packaging Solutions | Custom Packaging
Give your promotional marketing efforts a boost with flexible packaging solutions that stands out from your competition.
Customized Solutions | Technical Services
Besides the above exiting products, We could also provide diversified product application technical services as per the production, technique, formula, goal and other requirements of the clients.
So, tell us about all your needs and let us be your food stabilizers solutions providers.
All of our products are produced in GMP & HACCP certified plants and are all Halal and Kosher certified, so they can fully meet the religious requirements.
Most of our cooperative factories have gained the ISO 9001, ISO 22000, BRC or FSSC 22000 certification.
We keep improving our quality management and credibility management systems and ensure our compliance with relevant international and domestic quality standards and credibility standards as well as the food safety requirements of the UNFAO, EU and the USA.

We focus our main attention on various kinds of high quality Hydrocolloids and Stabilizing systems.
This is to say, No matter who you, for example, the manufacturer, supplier, exporter, importer, or the distributor, wholesaler, retailer, we could help you find the perfect gums for your application, let us be your jelly powder supplier from China.
So, please complete fields below to get the latest price.